The global online gambling market surged to an all-time high of $59.6-$66.7 billion in 2020. Projections indicate it will reach $127.3-$133.3 billion by 2027. Market penetration is on the rise due to a variety of critical factors, including:
The growth of mobile phone users, with an estimated 7.1 billion users globally
The immense diversification of the industry as key segments such as casino games, sports books, eSports, live events, and more continue to innovate
The perfect storm of opportunity created by people being home more in 2020
Quite simply, there has never been a better time to be involved with the iGaming industry, except there's just one little thing that so many user acquisition teams have lost sight of: the game has changed!
The days of simply sitting back and focusing on driving top-line performance with bargain-basement SEO tactics and grey/black hat paid media solutions have gone the way of the dodo.

Furthermore, due to the slimmer profit margins created due to the complex, ever-shifting nature of domestic and international gambling regulations and the consolidation of advertisers and publishers, the old publishing marketing techniques simply don't cut it anymore.
To put this another way: SEO used to absolutely dominate traffic, and deploying some excessively keyword-laden pieces of content was enough to drive revenues. However, now, search algorithms heavily penalize the activities that used to pay handsomely.
In the past, it was nearly impossible to place anything gambling-related in true tier 1 ad platforms such as Google and Facebook. Now, there are many more white hat paid media opportunities that you should scale at volume for maximum impact.
A Time for Change
The key is leveraging the wealth of data at your disposal to gain a much better handle on how to boost no-brainer KPIs such as customer acquisition cost (CAC) and player/predictive lifetime value (PLTV). In this article, we are going to dare you to dream of something bigger and more lucrative.
Online gambling is already tremendously popular, and now there are advanced techniques for refining user acquisition. Consider this your once-in-a-lifetime opportunity to join the big leagues and start securing your organization's piece of the total global gambling market (including off-line business models such as dog racing, bingo halls, lotteries, casinos, and etc.) projected to reach a value of $674.7 billion as soon as 2025.
Without any further ado or fanfare, let's get into the meat of this: sit back, focus, and prepare to take your iGaming user acquisition to the next level.

The Game Has Changed - Is Your Performance Marketing Team Ready to Adapt?
Over the last decade, Google has aggressively refined global indexing algorithms, which dramatically alters the playing field for publisher marketing. Many changes that began in the U.S. market began to spread worldwide, making it harder to derive value from heavy-handed techniques that used to convert quite reliably.
The game has changed, and yet, so many publishers are still relying on black hat SEO techniques like:
Webpages absolutely stuffed with hidden text, links, and keywords
Excessive use of gateway/portal/doorway pages
Competitor bashing to create negative SEO mentions
Dishonest hyperlinking leading to questionable redirections
Tit for tat guest posting networks
Actively buying, trading, and selling links on pages that convert well
Spinning up articles using software
Link networks, farms, and wheels
Duplicating content creating excessively redundant pages, domains, and sub-domains
Employing outright malicious lines of code containing malware such as viruses, trojans, and other nasty tracking tools
Now iGaming marketing is moving towards the advertising approaches most other industries have already adopted, meaning publishers have a host of media opportunities they didn't use to.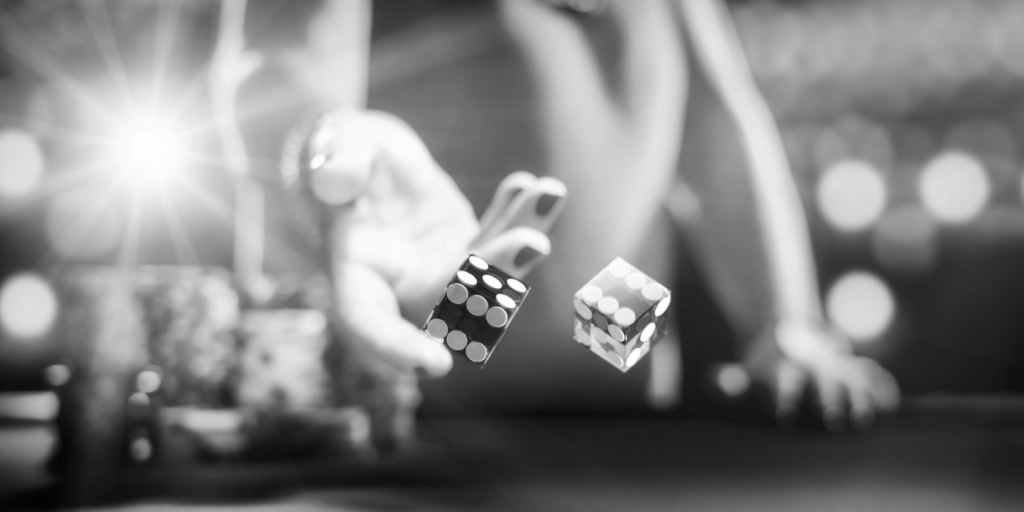 The New Media Landscape
In the old iGaming marketing paradigm, it was nearly impossible to capitalize on placing gambling advertisements on anything close to Tier 1 traffic sources, which meant iGaming Operators had to take what they could get. It was not possible before to place gambling advertisements where there was the most high-value traffic coming from a wealthy base of users.
Furthermore, it was impossible to capitalize on geolocation and tracking potential by identifying where, why, and how the most profitable customers were coming from. This has rapidly changed due to advancements in pixel and tracking technology such as Urchin Tracking Module Parameters (UTMs), though we will later address this in greater depth.
There has been a fundamental change in the divisions between the value iGaming publishers can secure from employing various earned, owned, and paid media advertising:
Paid Media: Today, many opportunities exist in paid media that didn't exist in the past. Paid media is a rich and fertile area that not enough iGaming acquisition managers are dynamically responding to.
Owned Media: Due to the nature of how iGaming platforms, portals, and apps continue to develop, there are unprecedented opportunities for developing highly sophisticated user acquisition funnels across the media channels your brand already controls.
Earned Media: The rise of social media has placed a greater emphasis on earned media impressions, but not enough publishers are working aggressively enough to build customer relationship, engagement, and retainment strategies built around things like community forums, message boards, and niche/interest-specific communities.
More than ever before, it is essential for iGaming partner marketing teams to utilize every media opportunity available to create dynamic campaigns to convert new users. Success isn't enough, though. To boost bottom-line performance, it is essential to reduce costs and bloat by sticking to what works and sprinting away from what doesn't.



This is why looking at SEO, email marketing, or paid media insights without having the ability to see the real value behind the data points is meaningless.

Value from Data
In the old world, iGaming user acquisition did not focus as heavily on data analytics. Today, all of that has changed.
It is much harder to win the SEO game today, however, it is significantly easier to pull real value from using social, search, native, push, audio-based, SMS, and over-the-top (OTT) media channels. Many companies have not responded to these changes or begun to allocate resources towards truly capitalizing on the new opportunities present.
Getting to this point and being able to really deliver a culture of constant improvement and growth hacking means pulling value from data and applying real-time insights so you can pivot and respond to market dynamics as they shift—not months down the line.


There are astronomical opportunities with paid media, which for so long were kept firmly out of view for most iGaming operators and publishers. And when you consider how much deeper the iGaming market penetration is due to the global proliferation of high-speed wireless internet and the smart devices modern players use to access premium services—the possibilities seem endless.
These emerging trends are noteworthy because they all point in a single direction: there are more people with access to advanced technologies than ever before, and people are spending more and more time accessing their favorite content.
This activity leaves in its wake more rich, nuanced, detailed, granular, and segmented data. Data that provides insight into user demographics and psychographic behaviors. Data that can help dramatically reduce costs and boost the sustainable profitability of iGaming publisher programs.
Utilizing paid media correctly is the key to success here but believe it or not, few iGaming organizations truly capitalize on developing their paid media channels.
According to Criteo, the top paid media channels across the business world are:

social media

website/content marketing

advertising on retail websites/apps
This is where ad-spend leads to sustainable ROI and where most modern User Acquisition Marketers are directing their energy. That is not to say this is where the story ends.
There are immense opportunities available through:
Retargeting/Paid Display
Paid Search
Email Marketing
Omnichannel Strategies
Paid Video
Guerilla Marketing Techniques
Influencer Campaigns
...and the list goes on, but what really matters is knowing what is converting for your brand and the media channels you are cultivating. Digital marketing success doesn't always come simply from following the status quo. Instead, iGaming Operators should seek to be disruptive by developing strategies that work and are informed by rich research and analytic insights.
You may be thinking: This all appears to mean that operators simply need to focus more heavily on the wealth of paid media advertising opportunities. Well, not so fast there! To compete in the area of paid media, you need to understand that you are no longer simply competing against other iGaming providers but are now going head to head against the established media behemoths of the world.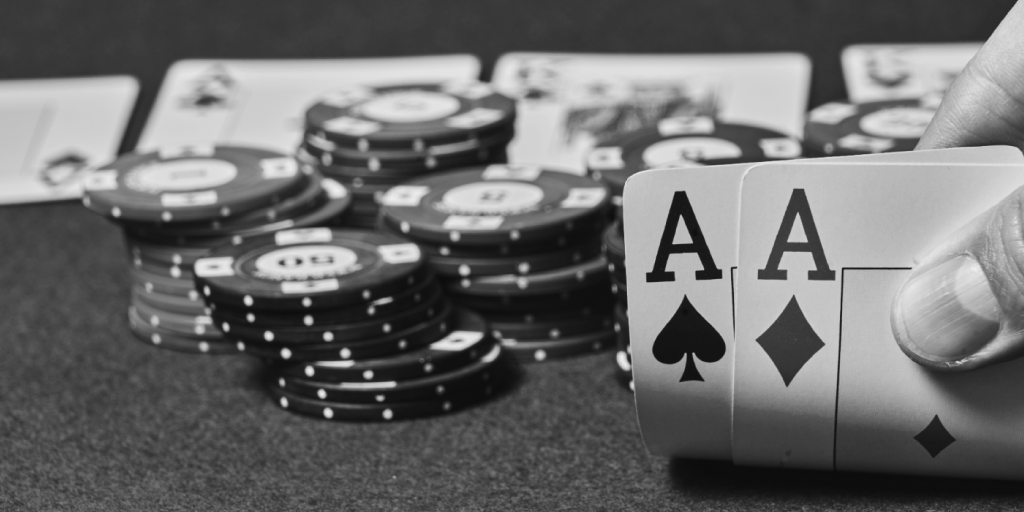 Make Decisions Faster
It is not enough to focus on paid media and call it a day. Instead, it is essential to optimize paid media spending to manage needs and scale growth over the long term.

It's not enough to throw money around, wait to see what is working, and then pivot to a more lucrative strategy. You require a more holistic and immediate view of your organization's challenges and opportunities based on the unique market variables and player demographics impacting your business.
To succeed in 2021 and beyond, it is essential that your iGaming performance marketing team is doing everything it possibly can to learn more about:
Where to acquire new users (Platforms and Location)
Best way to convert new users (user acquisition)
How to build and maintain strong relationships with your traffic partners
Hope to optimize campaigns to achieve quickest ROI and highest LTV
Aside from the above - it is important that your retention teams know what t works best for keeping those players active and satisfied (engagement/retention)
To achieve the level of granularity that is driving the largest companies in the world's publisher programs, you need to continue to refine these basic metrics further to truly understand the trends driving your success.
You need to go further to understand how the following metrics break down by traffic type, partner, geo and ad placement:
Conversation rates from Click to Install/Registration and First time deposit and average value by traffic type, placement and partner
Target cost per install, registration, first-time depositor
Average cost to deposit payback periods
Projected ROI
Average Lifetime Value




Scaling at the Right Price - Conversion Rate Optimization 101
Show me the Money
All companies, iGaming Operators, and partners included, want to grow and realize more significant opportunities. However, too few iGaming organizations genuinely comprehend what they are doing right, what they are missing out on, and how to optimize even straightforward KPIs such as customer acquisition cost (CAC) and player/predictive lifetime value (LTV).
While most companies discuss these metrics, much fewer are putting the wealth of data they can access to work for them to drive better outcomes and ensure long-term sustainability.
It is essential to scale success for the right price. This strategy is the difference between being pragmatic and being wasteful—or to put it another way, the difference between leaving chips on the board and cashing out a life-changing jackpot.
Your team must have an intimate understanding of the value that each particular paid media channel or traffic source is worth. Then they need to allocate spend to reflect those insights accordingly.
Cue Technology
To get to this level of sophistication, it requires leveraging the technologies available today to reach the level of specificity or granularity necessary to see through the noise of the data to reveal the clarity of applying real science. Your publishers need to have a firm handle on the necessary data and need the tools to interpret the data correctly.
When your Partner or media buying team is spending money to pay for media, it is of the utmost importance they understand what is working as soon as possible. It is incredibly foolish and wasteful to set up a campaign, let it run on auto-pilot for some weeks or months only to evaluate and discover valuable time and money has been wasted.
To further compound the impetus to move quickly, consider that the landscape of iGaming regulation at the local, state, federal, and transnational levels is constantly changing. The nature of dynamic regulations means that having access to real-time insights can make a tremendous difference between enjoying healthy profitability and earning massive revenues vs. having to watch your organization struggle to grow due to changing license regulation and tax changes.
It's no longer possible to allow User Acquisition teams to sit on their hands and hope, wish, and pray that campaigns are converting like wildfire. Sadly, very few publishing managers are devoting their time to solving these conversion rate optimization challenges. Instead, they are stuck engaging with busywork creating reports in excel and pulling insights from a patchwork of data often created incorrectly from far too many sources by too many people.
As the saying goes: "too many cooks in the kitchen" can lead to disorder, confusion, and a big mess. The same is true for applying data-driven decision-making to your evolving business cases.
Many iGaming companies feel they run successful teams. In reality, their user acquisition teams spend as much as 30% of their time trying to wrangle and make sense of disparate sets of data that do not create a nuanced and complex picture of actual user behavior or opportunities.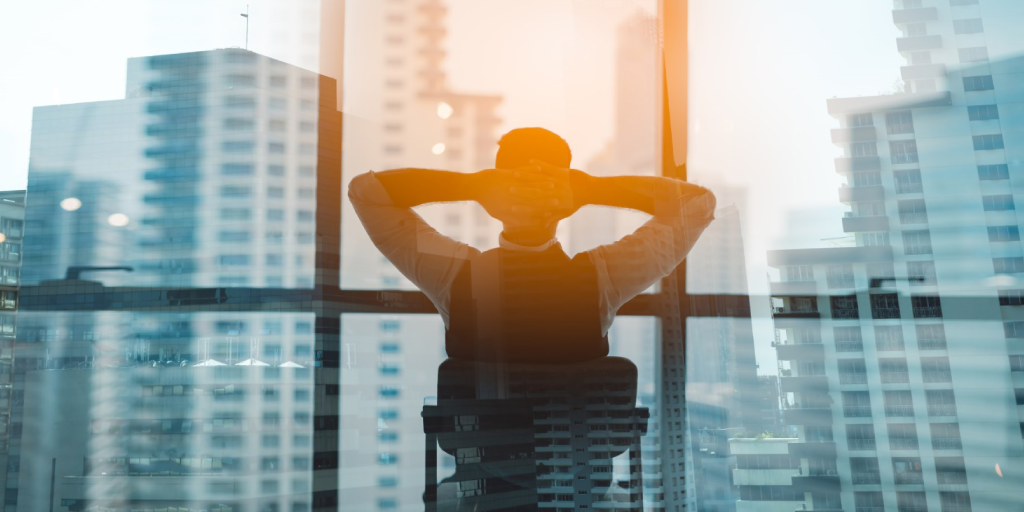 Publisher Management
Publisher management is not an easy job, but your strongest players must devote themselves to growing your partners' earnings. They must not waste time on tasks that will not reduce costs or enhance profit margins. There are many tasks they should handle with technology.

Believe it or not, there are very few conversion rate and quality optimization activities that humans should conduct without technology. Instead, leveraging the power of platforms and technology is the key to ensuring your publisher teams can:

Get the most out of efforts to optimize spend
Produce accurate laser-focused reports
Manipulate data in ways that reveal challenges and opportunities in data sets that otherwise would be overlooked


By empowering your performance marketing teams to actively run, measure, evaluate, and optimize campaigns, they can do so much more to increase output, driving both top and bottom-line performance.





Performance Marketing Done Right - A New Day Has Dawned
At this point, you might be saying to yourself: We already leverage technology to boost our user acquisition campaigns, so we must be on the right track? Well, maybe… Is your performance marketing solution able to provide you the up-to-the-minute insights needed to pivot like Jordan and slam dunk the competition? Let's find out!


Getting it Right
Publishers have long relied on tracking to be able to have an understanding of where conversions are taking place and what marketing and advertising assets and tools are driving them. They attempt to get down to the nitty-gritty of things to get a detailed, nuanced, and granular look at user behavior so they can apply data-driven decision-making in a genuinely holistic and dynamic way.
The only problem is there are essentially no MarTech products available on the market that were designed with the iGaming publishers explicitly in mind. Don't believe us?
Then consider for a moment: Are your publishers using a platform that allows for ad serving, tracking, and reporting to be integrated in a unified way so they can pull real-time reports, utilize pixel and Sub IDs to create specialized reporting parameters, and deliver lightning-fast link speeds to ensure your interested customers don't get scared away by a landing page that hangs up?
Competition is extremely fierce in marketing technologies, and every provider promises a product that places a premium on being EASY without delivering the insights needed to be competitive.


It's time to stop your user acquisition team from spinning their wheels and wasting time so they can start capitalizing on the opportunities in the unique business environment your iGaming brand operates in.

5 Steps to Taking User Acquisition Earnings to the Next Level
To be honest, entering a whole new level of profitability in iGaming is not rocket science. But it does require utilizing the valuable information that your brand is collecting each and every day across your digital presence and interactions with customers.
Here are 5 steps to take you to the next level:
1. UTMS
At the very least, you should be tracking behavior at the 5-UTM level, however, there is so much more to uncover and take advantage of in 2021.
2. Optimization and Scale
Based on all the above, you must now make important decisions on what campaigns to pause, maintain, adjust, or scale. It is great to have a proper setup for compiling and reviewing campaign results, but now you need to use all this data to make crucial decisions. It is very important that you do this in a timely and consistent manner to get the most out of your ad spend.
3. KPIs
Create and monitor KPIs, which should not be static but rather constantly evolving. Focus on boosting conversion rate by constantly seeking to find new ways to measure things like:
Discovery and Acquisition
Experience and Engagement
Monetization and Valuation
Churn and Retention
4. Conversion Rates
You need to understand if your conversion rates from click to depositing players match the expected results from given traffic sources. This is generally a first indication to campaign success, and also will help you identify changes you must make to conversion funnels for specific traffic types. It will also allow you to make sure your traffic sources are running campaigns efficiently and not wasting spend.
Without a detailed understanding of how people find your product, what they do there, and how that affects your top and bottom-line performance, you are simply missing out on untapped potential.

Now that you are collecting data at a granular level, you must review the KPIs you set at a cohort level, to see where you are actually hitting goals, and where you are getting your best scale and value.
A cohort is a group of customers with a specific demographic (belonging to an age grouping, living in a certain area etc.), psychographic connection (identifies as a high roller, is motivated to win a massive high-stakes jackpot etc.), or time based connection (were acquired at a specific time, for a specific event, or by a specific promotion).
Use this data to inform optimization decisions, and watch your ROI increase incrementally over a short period of time while you pause inefficient spend and scale quality traffic.


Bringing it all Together
These insights are not easy to understand at first, but by working the data and really getting into it, your team will begin to reveal a rich and nuanced understanding of user behavior.
This understanding lets them create better marketing approaches that convert and is also a form of business intelligence that can help direct how you roll out new products and services. This is an important point because it shows how publishing insights work towards various situations that allow your iGaming brand to secure a sustainable trajectory of growth long into the future.
If all of this sounds interesting but you aren't really sure where to get started… Don't sweat it…


Getting Started
Intelitics offers features you cannot find anywhere else, such as:
Full real-time pixel and API based reporting
Cookieless tracking
The ability to pass five Sub IDs with reporting and optimization tools
A native business intelligence reporting suite
Parameters for assessing and boosting player long term value (LTV)
It's time to take action and start optimizing your publishing team's potential by capitalizing on the data your iGaming business is already generating. And Intelitics can get you there. Contact us to learn how!